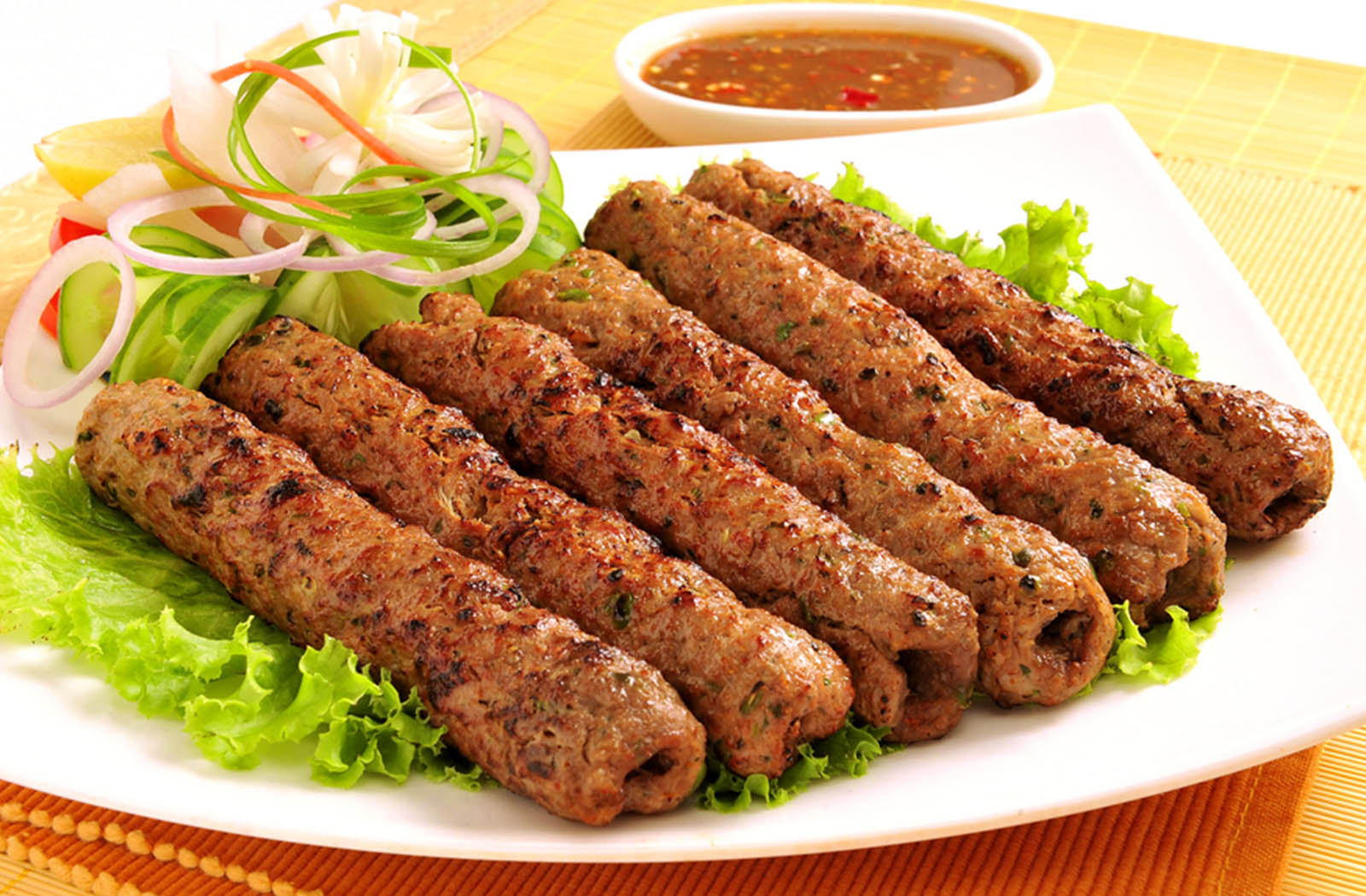 Seekh Kababs are most delicious kababs you can ever eat. Grounded beef or lamb / mutton meat seekh kababs are immensely popular in South Asia due to its amazing savor, taste and texture.
Seekh kababs are grilled on metal skewers called seekh but chopstick can also be used give it a seekh kabab shape. Kababs are made of grounded beef or lamb or mutton meat with onion, ginger and other essential spices along with Dipitt tomato ketchup or Dipitt BBQ Tamarind Dip for amazing lusciousness.
WHY FAT IS NECESSARY FOR BEEF OR LAMB/MUTTON SEEKH KABAB?
To get the best juicy elements in the beef or lamb seekh kababs, it's important to have some that retain minced juices and also stop the mince from shrinking too much that will make the kababs hard and dry as well.
While fat provides the juicy element in the beef or lamb seekh kababs by retaining mince juices. They also stop the mince from shrinking too much and making the kababs hard and dry
WHY DOES MY MINCE KABAB BREAK?
To make the mince kababs hard and dry, you need more fats (at least 20 %), thick mince, adding an egg and avoid washing mince for kababs. binding agent just like gram flour or plain flour would be good as well.
Seekh Kabab INGREDIATS FOR MARINATE
500 grams ground beef or lamb/ mutton
2 tablespoons butter or cooking ghee
3 tablespoon chickpea flour (besan)
1 tablespoon garlic, chopped
3 tablespoon  ginger, chopped
½ tablespoon cumin powder
½ tablespoon coriander powder
½ tablespoon red chilli powder
½ teaspoon turmeric powder
1 egg
1 teaspoon salt
2 tablespoons lemon juice
4 tablespoon chopped coriander leaves
2 tablespoon chopped mint
½ cup finely chopped onion
Best Ketchup / Mayonnaise / Dip:
Dipitt Tomato Ketchup or Dipitt Classic Mayonnaise or Dipitt BBQ Tamarind dip
PREPARATION FOR MARINATE:
To marinate, put all the ingredients in food processor and mince for 1 minute at least until properly mixed.
Transfer the entire mixture in a bowl, cover with a cling wrap and place it in the fridge for at least 4 hours or preferably overnight.
SHAPING FOR SEEKH KABABS:
Before starting to make kababs, make a small patty from the kabab mixture and give it a try for taste test. Adjust the spices or salt if required.
Make kabab balls with your hands or you can use a medium-sized cookie scoop to make for this purpose.
Massage each ball by using your hands to give it a long cylindrical shape of about 4-5 inches. Use a pencil or chopstick to slide through the kababs to give a proper shape of seekh kababs, remove the chopstick and place the kababs in the plate.
PAN-FRIED METHOD: (RECOMMENCED)
Use a non-stick pan and heat 1 tablespoon oil. Put 4-5 seekh kababs in the pan and continue to fry in batches. Flip each side of kababs to cook evenly until golden. Remove kababs and put in a plate.
BAKED METHOD:
First of all, you have to preheat oven at 350 F. Place kababs in a baking tray on middle shelf of the oven, grease kabab with a thin film of oil and bake for 20 minutes. Roll kabab halfway for even cooking.
To achieve naturally grilled look of the kababs, pan-sear until golden from all sides. Here is tip that if you broil kababs on the top shelf of the oven, you may experience dries out kababs.
BARBECUED METHOD:
The most traditional method to make these seekh kababs is grilling on a barbecue pit. Use square shaped metal skewers and roll kababs over it. Brush oil over the kababs and grill it until golden.
Serving: