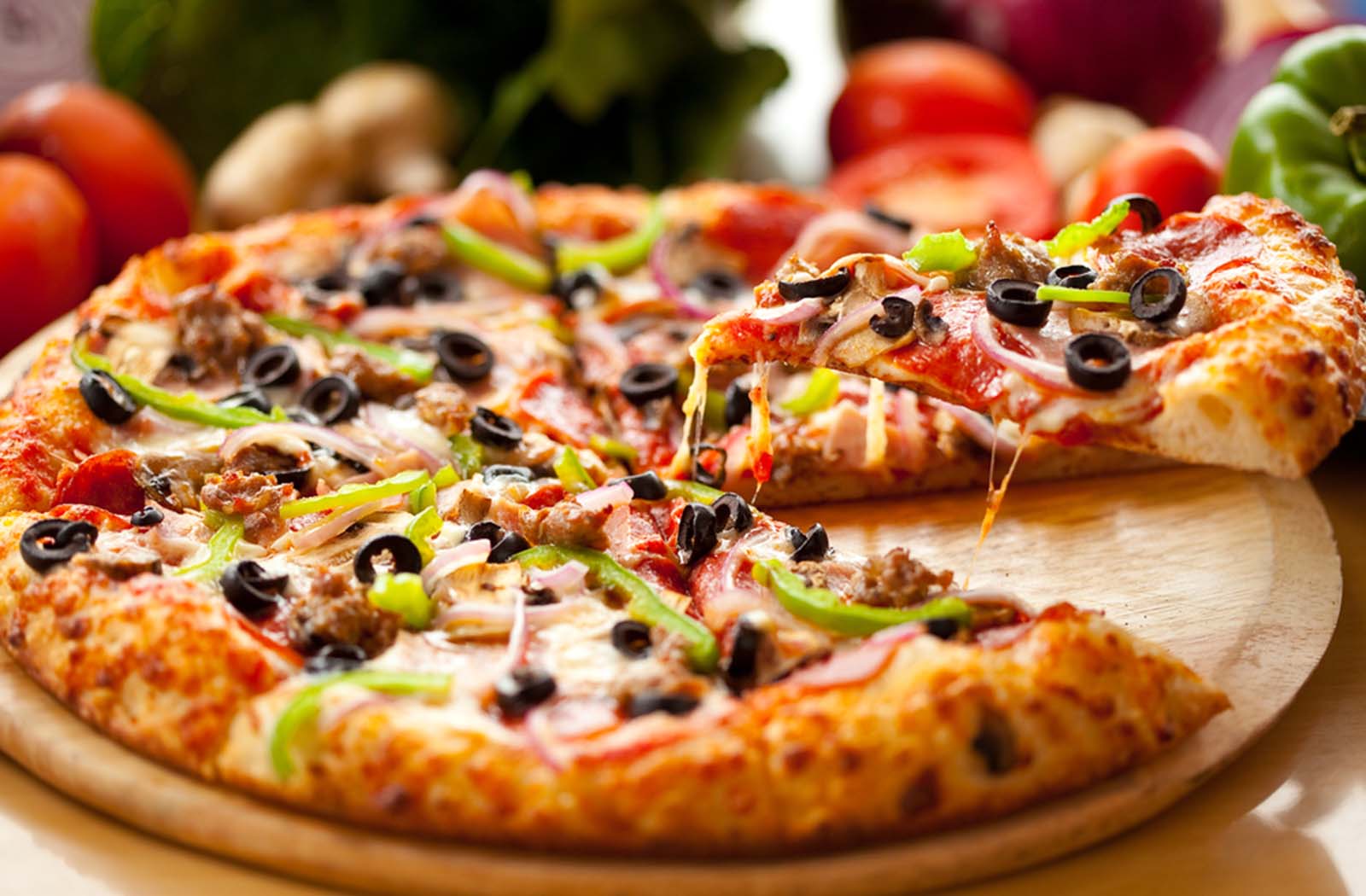 Pizza is one of the most delicious savory dishes, which has Italian origin. This is a round loaf topped with lots of ingredients such as cheese, tomato, onion, and other ingredients. Then, chefs bake the pizza at a high temperature. Traditionally, Italians enjoyed flattened base bread and various toppings in a wooden-fired oven. In the modern world, chefs cook it in an electric oven. The small size of the pizza is called pizzetta.
Pizza is one of the most famous dishes in the world. All of the countries in the world – or the majority of them – have a pizza shop that serves amazingly delicious pizzas. As pizza is available in various countries around the world, local food culture also had an impact on the pizza taste. So, different countries cook pizza sauce and pizza dough differently. For instance, pizza in the Indian subcontinent has tikka toppings, kebabs, and more.
Ingredients of Pizza Recipes
Following are the main ingredients of the pizza:
All-purpose flour 2 cup
Tomato ketchup 100 ml
1 tomato
2 onion
Chili flakes 1 teaspoon
Baking powder 1 teaspoon
Sugar 1 teaspoon
Mozzarella 1/2 cup
Dry yeast 1 tablespoon
Water as required
Processed cheese 100 gm
4 mushroom
Capsicum (green pepper) 1/2
Oregano 1 teaspoon
The direction of Cooking of Pizza
One of the most difficult steps of a pizza recipe is kneading its dough. For kneading dough, take a plate and put all-purpose flour in it. Then, add 1 teaspoon oil to it. Take the warm water and add the yeast. Make sure to add 1 teaspoon sugar in the all-purpose. Till here, most people make the best dough. But from now on, it is the kneading skills that will make the perfect dough. You should knead the dough for 10-15 minutes. Then, keep the dough aside for 15 minutes. In these minutes, it should rise and become fluffy. Once, the dough has risen completely, you can start making a pizza.
After the dough has risen, cut all the vegetables and place them in a bowl.
Then, flatten a piece of dough in a round shape. Pizzas are available in cylindrical or circle shapes. So, roll the dough in a circle shape.
Brush up the dough surface with tomato sauces and other sauces. Try to pour a good amount of tomato sauces on the dough surface.
Then, add vegetables, chicken, and other toppings over the flattened dough surface area.
Add the cheese in the last so that the yumminess of cheese looks mesmerizing on the top of the pizza.
Note: Serve the pizza with tomato ketchup and garlic mayonnaise.
Pizza is one of the most favorite dishes of children and youngsters around the world. Start making pizza at home to serve healthy and fresh food to your family members.