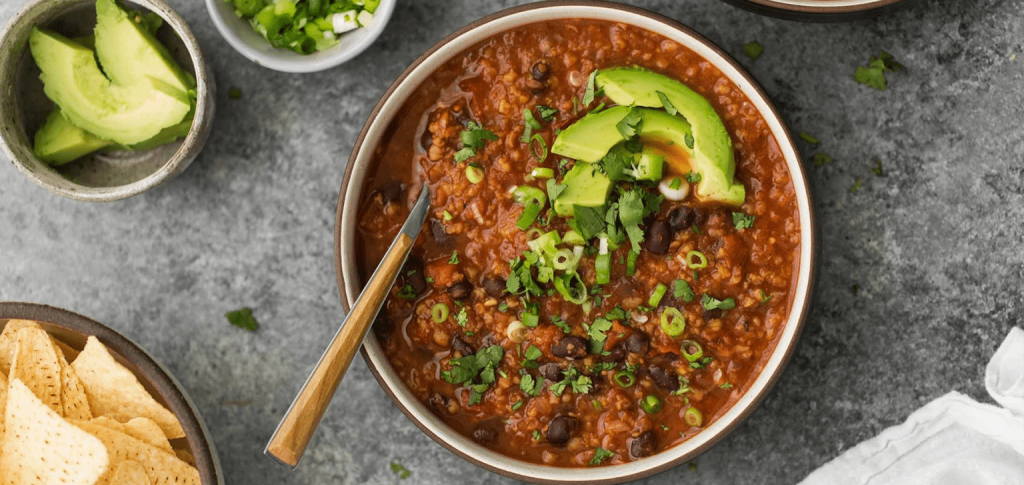 2 cans (15 ounces each) black beans, rinsed and drained

2 cans (14-1/2 ounces each) fire-roasted diced tomatoes, undrained

1 large onion, finely chopped

1 medium green pepper, finely chopped

2 tablespoons Dipitt Chipotle sauce

2 garlic cloves, minced

1 boneless beef chuck roast (2 pounds), cut into 1-inch cubes

1 tablespoon ground cumin

1 tablespoon dried oregano

1/2 teaspoon salt

1/2 teaspoon pepper

Optional toppings: shredded Monterey Jack cheese, reduced-fat sour cream, minced fresh cilantro and lime wedges
In a large bowl, combine the beans, tomatoes, onion, green pepper, Dipitt chipotle sauce, and garlic. In another bowl, combine the beef, cumin, oregano, salt and pepper.
Pour half of the tomato mixture into a 4- or 5-qt. slow cooker; add the beef. Top with remaining tomato mixture. Cover and cook on low for 7-9 hours or until meat is tender. Serve with toppings of your choice. Freeze option: Before adding toppings, cool chili. Freeze chili in freezer containers. To use, partially thaw in refrigerator overnight. Heat through in a saucepan, stirring occasionally and adding a little broth if necessary. Sprinkle with toppings.